In a seething metropolis like Istanbul, where traffic regularly grinds to a halt in impossibly small alleys and you could more easily crowd-surf in the jammed spice bazaar to get to your saffron than walk, it is nice to have a little space. A little can be found on the Princes Islands.
The place of exile for princes who needed to be pushed out of line for the throne, the islands are an hour away by pleasant ferry ride. The quiet, hilly streets are hopelessly romantic - there is an old fashioned air about everything that leaves you wondering if you have stepped into a Euro Great Gatsby. There has been little development and rebuilding over time here, so peeling old mansions where the likes of Trotsky spent time overlooking gorgeous ocean views are still in tact, if disheveled. At this time of year bossoming trees perfume the air, while stray cats and horse-drawn carts snake the streets.
There are two main islands worth visiting - Heybeliada and Buyukada. Buyukada is the biggest and gets the most buzz. On a sunny day visitors decend to ride the horse buggies or cycle around the cobbled streets, out along the ocean, past the faded glamour of the houses, and up the hill in the centre of the island. At the top of the steep climb, surrounded by forest and overlooking the best view in town, is an atmospheric old monastery. Apparently the monastery is on the pilgrimage route, and you can see where pilgrims have tied coloured cloth to trees to mark the path. Once barren women in particular travelled here in the hope of divine intervention.
I just travelled here for lunch, which always tastes better after a huff and puff up a hill. There is a little restaurant to reward you at the top. They make the sucuk themselves, which was a little miracle in my book.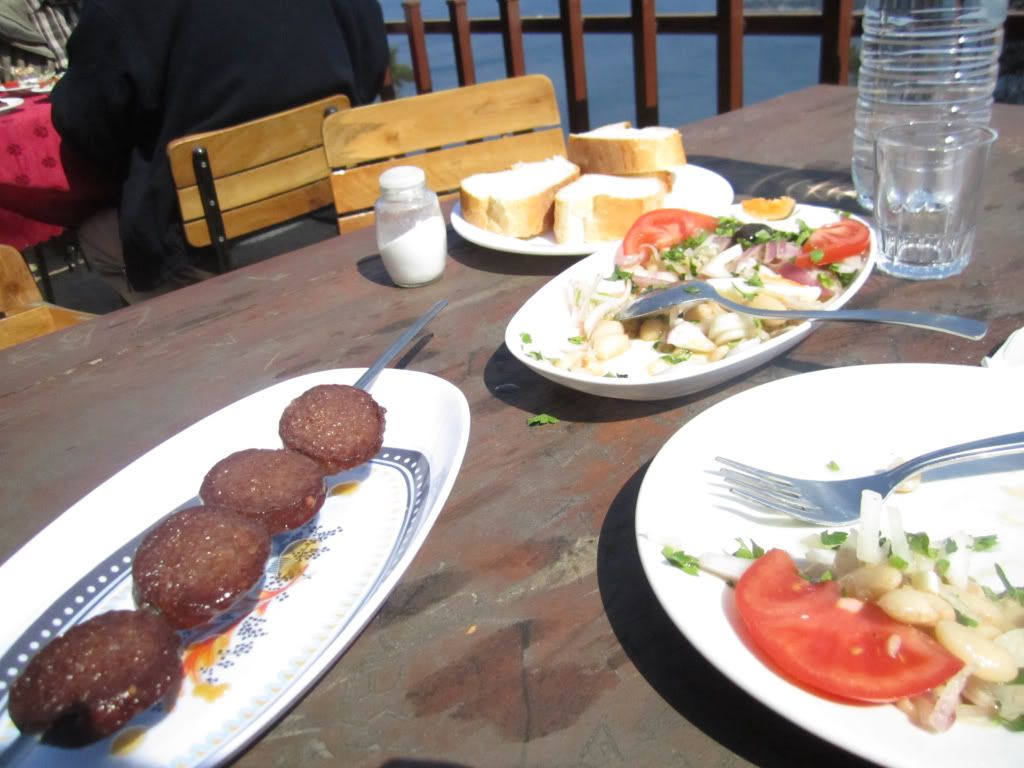 There is an amazing restaurant on Heybeliada, which is said to be one of the favourite eats around town by those in the know. I did not get a chance to go, but
here
is a review in case you do.